Dia del Niño, or Children's Day, is celebrated on April 30 each year as a tribute to children in some Latin American countries. This past Sunday, Tyler ISD students joined various local organizations and small businesses that hosted this fun-filled celebration at Bergfeld Park for children of all ages.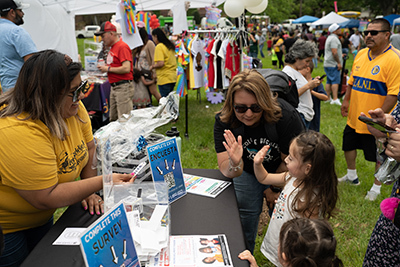 "The purpose of this event was to celebrate children while appreciating cultural diversity," said Juan Yanez, event organizer and on-air voice for the Spanish radio station La Invasora. "We wanted to bring different partnerships and resources to the families we serve, including working with Tyler ISD to remind parents of the importance of education and maintaining communication with their student's teachers and in schools, all while providing a safe environment in which the children could enjoy the outdoors."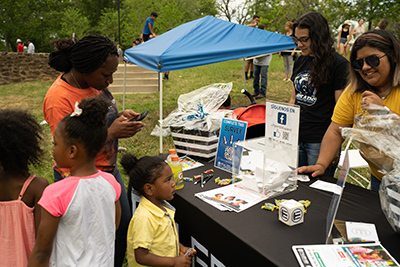 Students came out and were greeted by teachers and principals, who were there to assist parents with information on open online enrollment, as they headed towards the stage for performances by Folklorico dancers, clown shows, and games for a chance to win many prizes. Children received a free t-shirt, enjoyed inflatables, and painted their faces.
Families were able to eat food and frozen treats from the multiple food trucks on-site.
"Over 500 people came out to enjoy Dia del Niño, and we plan for this to be an annual event in April," added Mr. Yanez.
Online enrollment is currently open for all students. For more information, visit tylerisd.org/enroll.