Way to go Moore Mathematicians!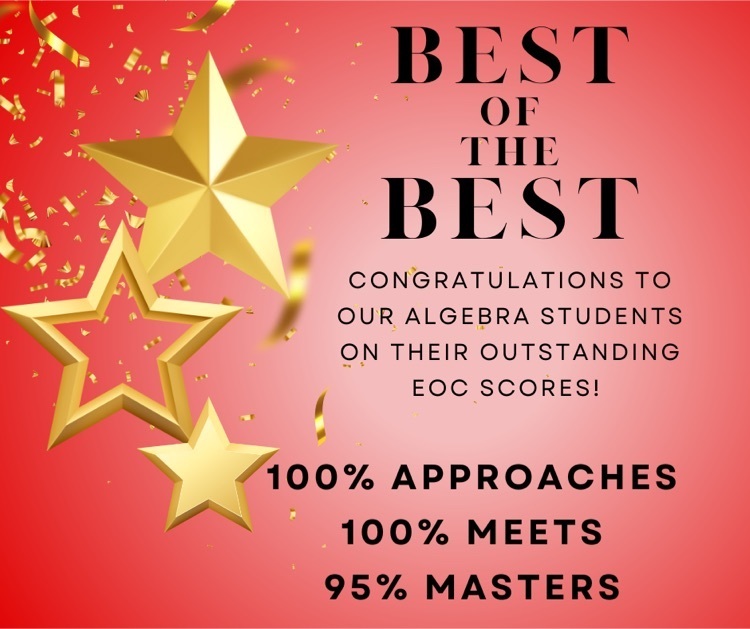 Do you have gently used Moore dress code clothes that your child has outgrown? Bring them up to Moore and donate them to the dress code closet. All sizes would be appreciated!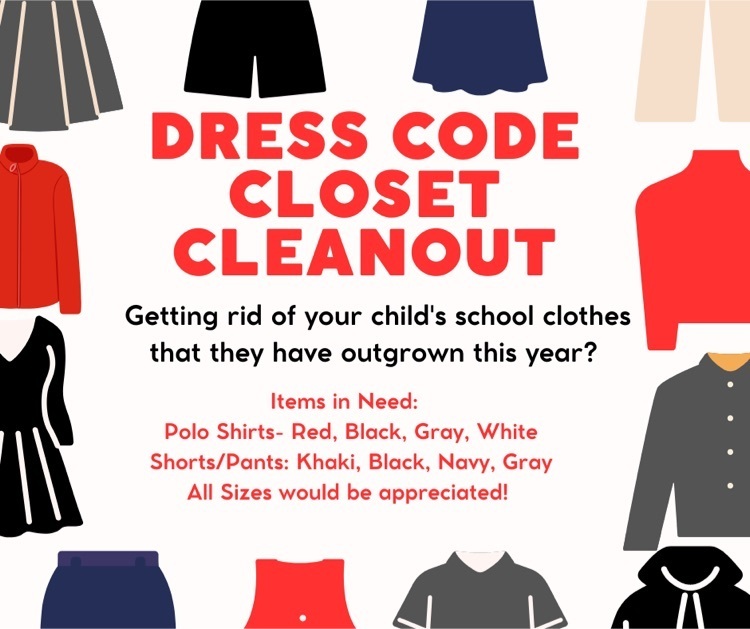 Mustangs, see this mid-week update to our newsletter. Great things are going on in classrooms, and we have annual awards assemblies next week. Complete the pre-check form (linked in newsletter) to avoid long lines at the front desk. Go Mustangs!
https://www.smore.com/z2j8f

Mustangs, the newsletter has been updated to include times for the awards assemblies on the last week of school. Parents are encouraged to attend, and will check in at the front desk. We have a lot to celebrate from a very successful year! Go Mustangs!
https://www.smore.com/1uthn

8th Grade Parents, We're looking forward to our annual 8th Grade Recognition Ceremony on May 23, at Wagstaff Gymnasium (6:00-7:00pm). This dignified event is very special for our 8th grade students. In order to participate, every 8th grade student must review the linked document and return it with a parent signature. Students must also be present at school for the rehearsal on May 23 to participate.
https://5il.co/1ubhx

Algebra students using their STEM skills and the calculator to program lights, sounds, and the TI Rover.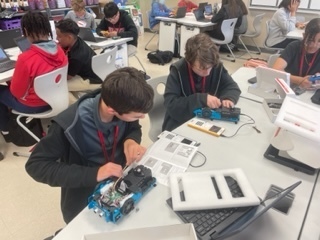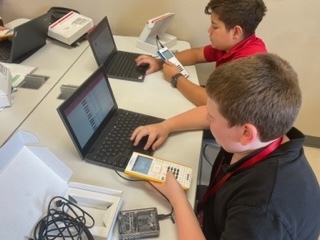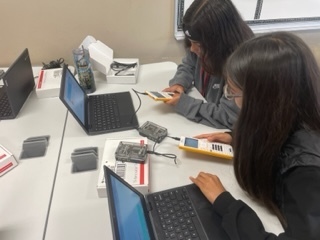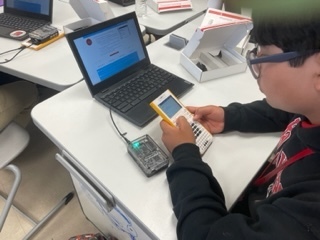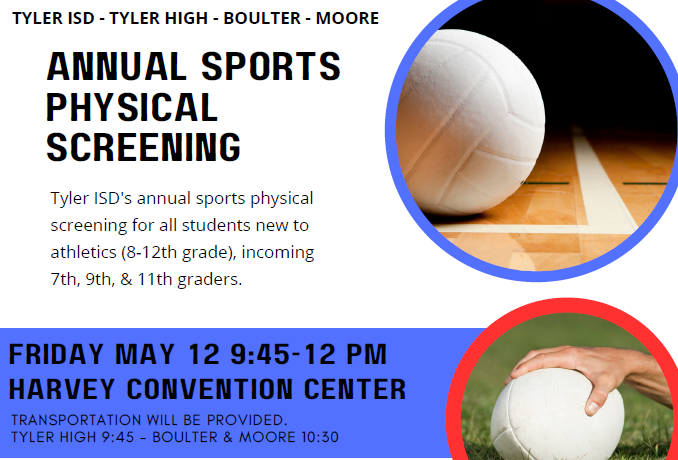 STAAR testing on May 2nd, 4th & 9th. Help your child prepare by making sure they get plenty of sleep, and that they bring their fully charged Chromebook on testing days. See newsletter for details. The campus will be closed to visitors & for lunch deliveries on testing days. We welcome you back on non-testing days.
https://www.smore.com/y95mc8

Congratulations to our April teacher and students of the month!!!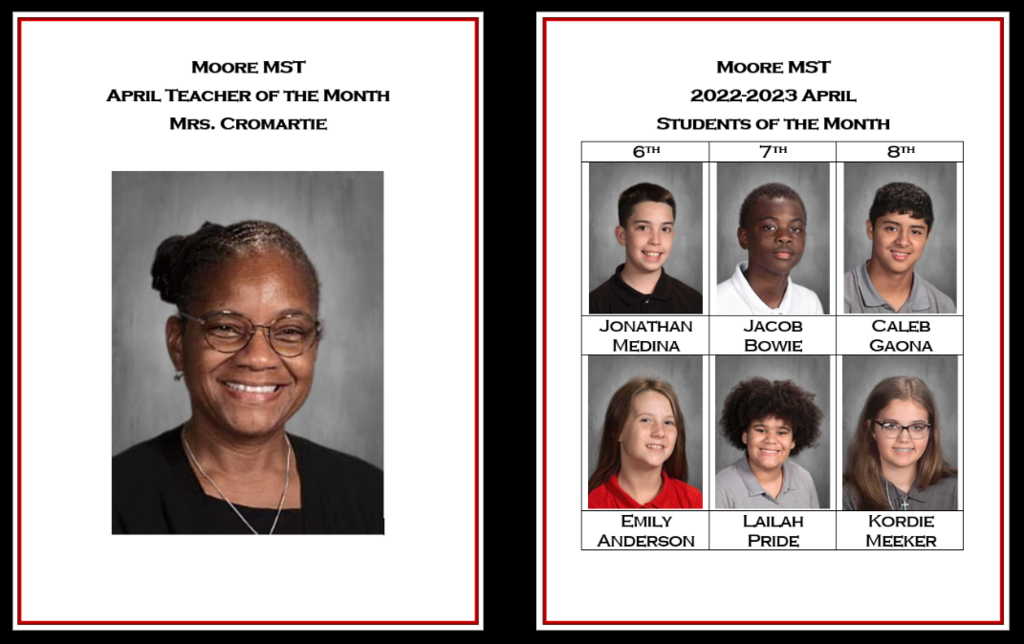 Tomorrow all students will take the STAAR Reading Assessment. Please make sure your child gets plenty of rest and brings their charged Chromebook for testing. The campus will be closed to lunch deliveries and visitors for the day. We welcome you back to campus on non-testing days. We are super proud of our students. Please encourage them to do their best work on the test.
https://www.smore.com/m8qe5

Congratulations to 7th grader Isaac Mata who won two GOLD medals in the 50 yard dash and the javelin throw today at Special Olympics! He also won 2nd in the team 400 meter run! Congratulations Issac! We are so proud of you!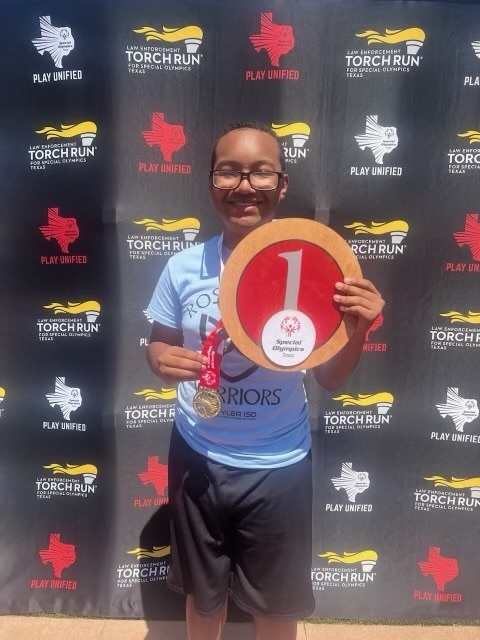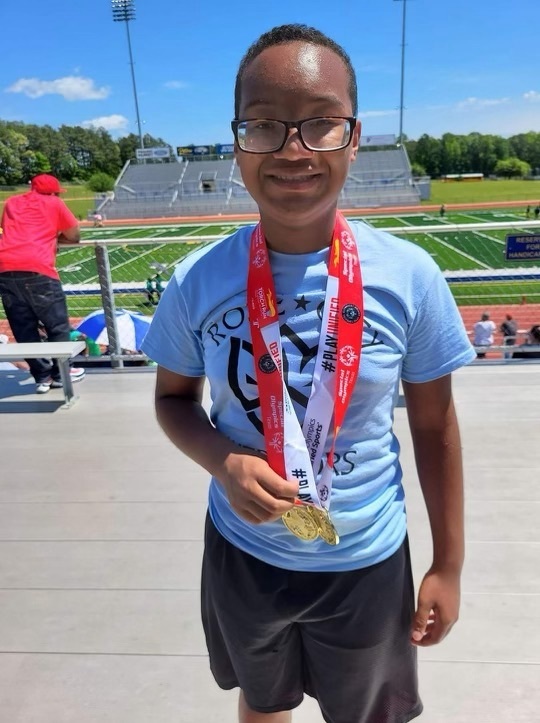 We'll see you from 6-9pm at the Spring Stampede tonight! Don't miss the gladiator inflatable or the obstacle course. Concessions, games, a DJ and all your friends will be there. Bring your ID badge and $5 for admission. Check the eligibility criteria and come prepared to have a good time! Sign in and out at the courtyard gate.

Come have fun at the Spring Stampede this Friday, April 14, from 6-9 in the Courtyard! There will be a DJ, inflatables, Gaga Ball, 9-Square and lots of other fun games. Bring $5 for admission and some extra money to buy concessions. We'll have Chick Fil A sandwiches for sale, and Kona Ice and Tom's Coffee trucks will be there too! See you there!

Students may still purchase a yearbook at school with cash or check. Softcover = $25, Hardcover = $30. Give yearbook money to Mrs. Burns in room 214. Be sure to check out this weeks newsletter!
https://www.smore.com/v1ja3

Congratulations to our March students & teacher of the month!!!

Student achievements and important dates included. We're still looking for a few more chaperones to make our 6th grade science trip a reality for our students. Join us in Science Lab 105 at 5:30 PM for a chaperone planning session.
https://www.smore.com/pmkec

Our National Junior Honor Society students gave up their Saturday morning to volunteer at the East Texas Food Bank. Together they packaged 540 boxes of food that will be delivered to senior citizens in our area.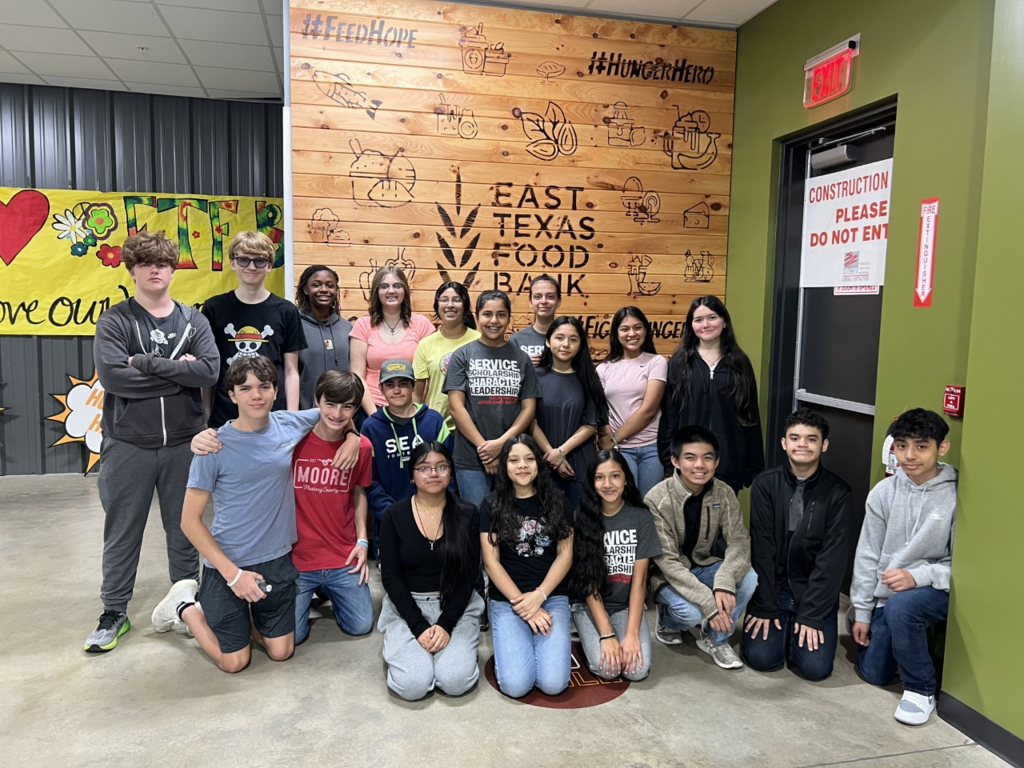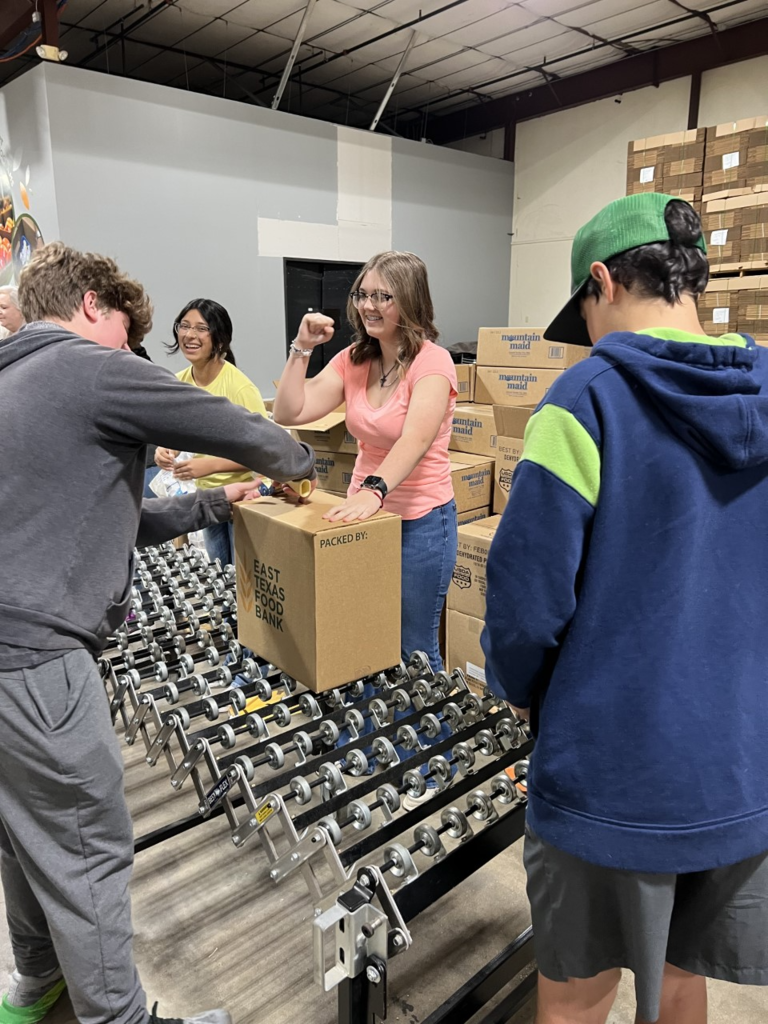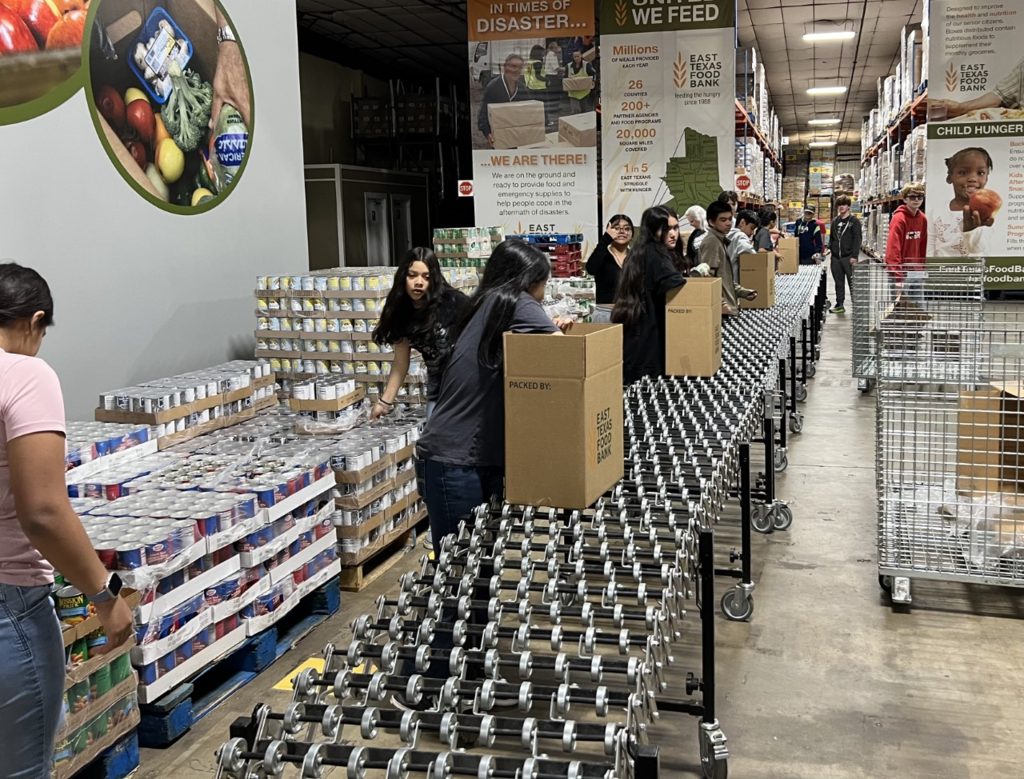 Date Change - 6th grade Perot Museum trip now scheduled for April 12 and 13, due to museum and bus availability. Please sign up to chaperone on one or both days and help us provide an amazing experience for our students. Use the link in the newsletter to complete the Tyler ISD volunteer form and sign up to chaperone. It only take s a few minutes!