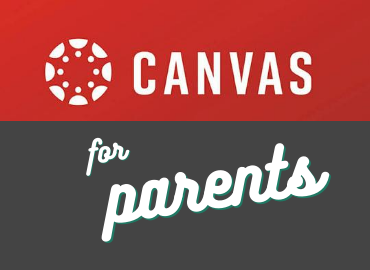 CANVAS Parent Access
What is an Observer role in Canvas?
Observers have limited permissions that allow them to see what is going on in a course and a calendar of assignments. For assistance with Assignments, Test Dates, Quizzes, or other Canvas course content, please contact your child's teacher.
How will Parents access Canvas?
Parents can access Canvas the following two ways through an Internet browser or through the Canvas Parent App.
Access Canvas Using a Internet browser:
Parents can access Canvas the following way
Access Canvas using the Canvas Parent app on a mobile device:
The Canvas Parent app is available in Google Play and the App Store.

Windows mobile devices use the browser.

Click Find my school. Under the question, What's your school's name?, type Tyler ISD in the blank. Follow the on screen instructions.

To learn more about the Canvas Parent app visit iOS Canvas Parent Guide or Android Canvas Parent Guide
Access denied after logging into Canvas
To resolve the green lock that says "Access denied you don't have access to view resource" view the video below

How to resolve a blank dashboard - view video below
How to Set Up Text and Email Notifications
​​Parents can configure their Canvas account to send text and email notifications to be notified of grades and announcements. To learn about Canvas Notifications visit How to Set Up My Notifications as an Observer​.
Student Daily Attendance
Tyler ISD requires students to participate daily in their coursework and complete the Canvas Daily Check-In Quiz. The Canvas Daily Check-In Quiz will be used to mark the student as attending classes in Canvas for Learn@Home Students. Please see the below videos for instructions.
How a Student join a live session for class
Tyler ISD utilizes Microsoft Teams to facilitate live instruction.
Steps for joining Microsoft Teams meetings:
Click teacher provided link in Canvas

Continue in Browser

Enter your name

Select join now
For additional information please view the video
How to get Canvas Help:
If you cannot log in to Canvas, click on the Parent Sign On Account Reset button on the Canvas Launch page or click on https://apps.tylerisd.org/parentaccount/request_reset.php to reset their password for both Parent Self Serve and Canvas. The teacher will be able to provide assistance with questions regarding the course, assignments and how to use specific apps within Canvas.
Canvas also has information that can assist you in their Help Documents. After you log in, look on the left-side global navigation for Help.
What can Parents view in Canvas?
Below are some features available to Parents.
For Spanish please refer to the Canvas Overview for Observers